Sunday,
Uppingham Market Place
No event found!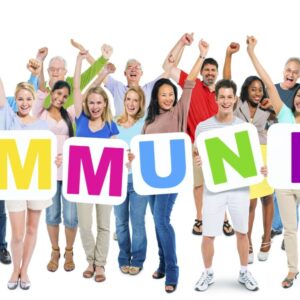 What Future Energy Do We Really Need? An invitation to join workshops to help design Uppingham's future power supply One has only to read some of the publicity and community concerns around the country surrounding the plethora of large solar farms which are destined for planning consideration to realise that the nation is facing a …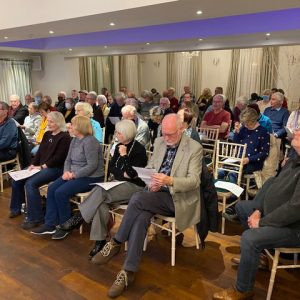 Tuesday May 31st 2022 at 7.30pm Garden Terrace – The Falcon Hotel Notice has been given of the next public meeting of the Uppingham Neighbourhood Forum. A number of interesting discussions are to be held. Wish to ask for an agenda item? Call 07710 328469. So far, the meeting agenda includes: – Forum …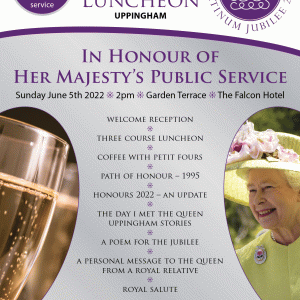 A major town event in honour of Her Majesty the Queen. Seventy guests to commemorate 70 years of public service. Features a welcome reception, a three course lunch and presentations from local residents who have met the Queen. Call 01572 823465 or e-mail [email protected] for tickets and further information.