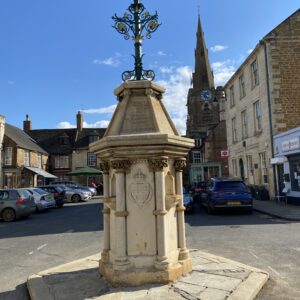 Following an anonymous offer of funding the Monument in Uppingham Market Place has been cleaned. It is pictured immediately following the completion of the work.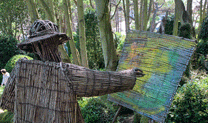 Following a decision by the board of community partnership Uppingham First to support the concept of establishing a community artisan hub in vacant high street premises, a survey of artisan interest and aspiration is being circulated within Rutland. Designed by local artisan Lauren Tipler of Farrow and Rose , interested parties are being invited to …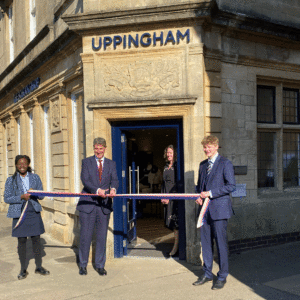 The conversion of the old Barclays Bank building into a new Uppingham School Sports and Book Shop is complete. Pictured is Headmaster Dr Richard Maloney cutting the entry tape at a formal opening ceremony held on Wednesday April 14th 2021.