Following its success in the 2018 awards, the Uppingham Neighbourhood Forum acting on behalf of the Uppingham community has made two nominations to the 2019 East Midlands Women's Awards, the final judging of which will be held at Colwick Hall, Nottingham on Friday October 11th.
The town's nomination for 'Outstanding Female Leader in a Market Town' is Uppingham Town Councillor Lucy Lewin, proprietor of Little Angels childcare.
The town's nomination for 'Outstanding Woman for Community Impact in the Charity and Voluntary Sector' is Uppingham Dementia Champion Margaret Demaine.
The Forum's submissions read as follows……..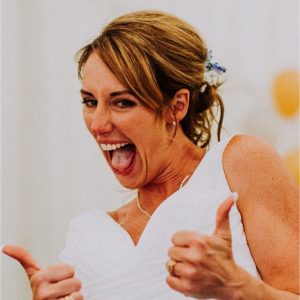 Lucy Lewin – Having moved to Uppingham in 2002 after commuting to work from Peterborough since 1999 Lucy has been an active member of the community and grown to become the town's most active and outstanding female leader culminating in her election to Uppingham Town Council this year.
 After her first child was born when Lucy was just 20 years old, she returned to work at the National Farmers Union and was given the role of ledger clerk.  Within 6 months Lucy had enrolled at college and was doing an evening course which, after 2 years, gained her entry to the Association of Accounting Technicians.   This was the day job which, being a young single mum would have been enough for some – but not Lucy! Lucy had a personal fascination with people, human motivation and coaching so, in 2005 completed a Life Skills Coaching Diploma.  She was approached by a high street bank to write personal development programmes which was cut short by the arrival of her second daughter.
After her mother's death in 2007 Lucy found herself looking for a new challenge – and in May 2010 after just 4 months of planning she opened Little Angels (Uppingham) Ltd.  Little Angels is an 85-place day nursery in the heart of the town Lucy has called home for almost 20 years.  Lucy next started her foundation degree in September of the same year as she had no personal experience of working in a nursery and wanted to be the best leader for her now 10 strong staff team.  In 2011 Lucy gave birth to her third child and returned to university when he was just 4 weeks old – baby in tow!
In 2012 Lucy lead her team to gain the Investors in People silver award, as well as a new business start-up award.  She finished her own studies in 2014 with a first-class Bachelor of Art in Education Studies. 
Lucy's commitment to professional development has inspired her staff team to also continue their studies, which means that the nursery is a graduate led provision with 5 of the now 19 local women all gaining degrees in Education – something that in the Early Years industry is very rare!  Staff have up-skilled themselves and continuingly improving their own knowledge and in turn improving the lives of the children in their care.
In 2018 Lucy was invited by the National Day Nurseries Association to become an affiliate trainer, sharing her knowledge, passion and enthusiasm for the Early Years Education sector with nurseries the length and breadth of the country. Her skills and knowledge are also being utilised with the Local Government Association and the Department for Education where Lucy works as a critical friend to Local Authorities scrutinising their Early Years offer under the lenses of communicating and language as a tool for social mobility.
In 2019 Lucy, driven by a desire to become an agent of change, stood for election in the town councils' local elections, winning 1 of the 15 seats.  Lucy is not one to sit in coffee shops and moan how she wishes things could be different. She is driven by a desire to create a community in which people can live, work and play.
In recent times Lucy has opened her nursery to the local community with drop in sessions, baby massage and messy play sessions.  She then realised that, given the rural location of her market town, some residents were not able to obtain the advice they needed. She therefore contacted the Citizens Advice Bureau and gave them a home within the nursery so they could meet with people in need of help.
Now a mother to 3 children of her own and 2 steps sons, Lucy was recently referred to as a tour de force by a parent at the nursery.  The positivity on social media regarding Lucy and the impact that she has on the lives of children and their families is testimony to the decade that she has given her vocation.  Her passion was seen by the Observer, BBC Sunday Politics show and BBC Radio 4 in her campaign with the Early Years Alliance to bring fairer funding by government to nurseries so they can remain sustainable.
Despite running the nursery, Lucy has never lost her passion for health and fitness. In 2018 she completed a 90-day clean eating plan which lead to her being asked to become part of the coaching team – supporting people around the world reach health and fitness goals.  Lucy completed her level 3 in personal training this year and is about to begin a Master's degree in Sports and Exercise Psychology with a vison to help 1,000 local women regain their health and confidence in a world that demands so much from them!
Lucy's leadership has helped lots of families and the disabled, disadvantaged, new mums, grandparents and child minders. Never one to rest, she take students on work placements weekly from Uppingham School and always has at least four students from Uppingham Community College on work experience as well as apprentices and young trainees.
The Uppingham community is proud to nominate her as the 2019 East Midlands Womens Awards Outstanding Female Leader in a market town.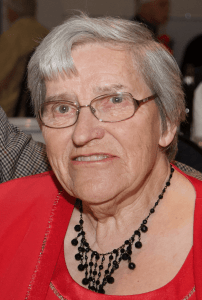 Margaret Demaine is the Uppingham community appointed lead on tackling dementia in Uppingham, Rutland and has a long history of community impact in the charity and voluntary sector.
A mathematician by discipline, Margaret moved to Rutland in 1983 following her retirement from teaching the subject to A level in the comprehensive schools of Leeds.
Until the year 2000 she worked as a Citizens Advice Bureau advisor specialising in debt before the IT era. For some year after that she served as the Chair of her village parish council and was instrumental in setting up and running a children's club in the village. Her many other contributions to community life included securing an East Midlands travel grant enabling those in need to have taxi vouchers to facilitate access to distant public services, and serving as Secretary to her parochial church council.
Following her move to Uppingham, Margaret quickly became secretary, and later Treasurer, of the award winning Beeches Residents Association serving the East Midland in Bloom Outstanding Neighbourhood of the Year 2018.     
From its inception Margaret has been a volunteer member and carer of UppWatch, Uppingham's Good Neighbour scheme. During the same period she has served on a range of health service groups including Patient Participation, LINK and Health Watch. At Health Watch she chaired the Dementia Group and was actively involved with those diagnosed with Dementia and worked on numerous committees within the Leicester, Leicestershire and Rutland Clinical Commissioning Group dealing with Dementia.
In recent years Margaret worked to improve the lot of Duo's (those diagnosed with Dementia and their Carers). This has resulted in Rutland moving from having two Memory Advisors on temporary 12 month contracts, to two full time Admiral Nurses supported by two mental health trained nurses. Supporting partners now include Age UK, Rutland Community Ventures and a large number of Alzheimer  'Dementia Friends'  and Dementia Champions drawn from the local community and local businesses.
Uppingham Neighbourhood Forum is the voice of civil society in Uppingham. It was in recognition of her outstanding service to the Dementia community that Margaret was formally appointed by the Forum to lead the town's voluntary sector response to the issue. In this era of ageism, the Forum now takes pride in nominating veteran community champion Margaret Demaine as 2019 East Midlands Outstanding Woman of the Year for Community Impact in the Charity and Voluntary Sector.